Star, sun, flower and snow crystal. Our logo has been associated with many different things. But in fact it is inspired by the map symbol "scenic viewpoint"
Scenic viewpoint"" indicates that a place or point offers an exceptionally beautiful view. When you are in this place, you can enjoy a remarkable and impressive panoramic view of the landscape and the surrounding environment.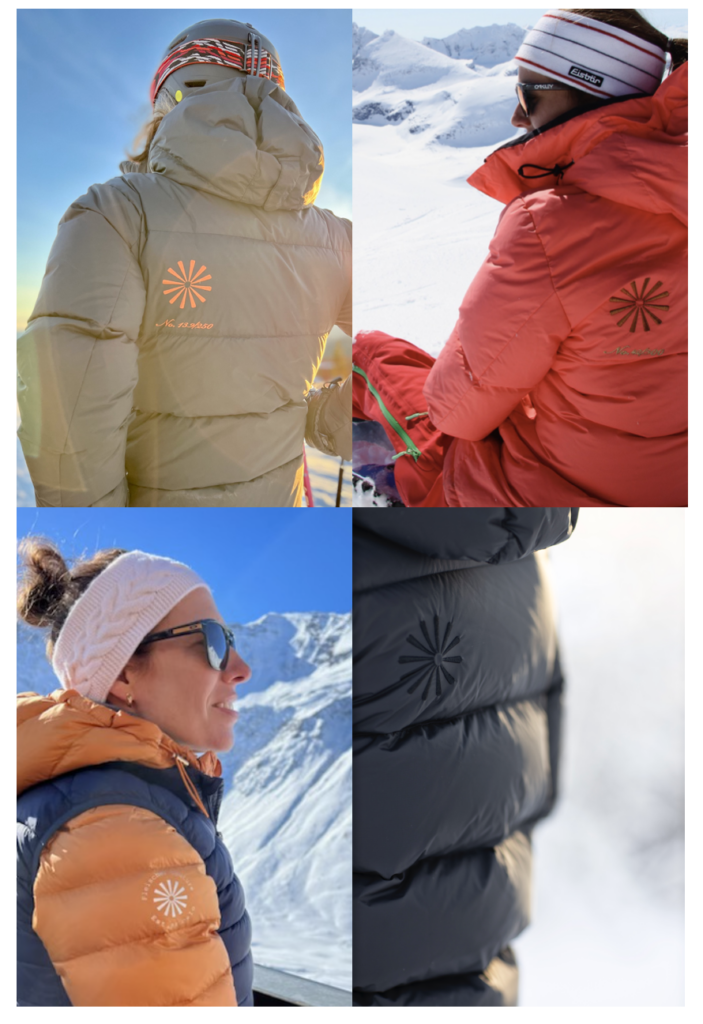 Our first collections were named after peaks in Jotunheimen at over 2,000 m, and it came with tour recommendations to Fanaråken and Store Ringstind, among others.
On Polaris down coat, the logo was embroidered in gold on the back shoulder until 2017, but from 2018 the logo hvae been in tone-on-tone.
Our very first jackets were numbered, so if you see a Fleischer Couture jacket with, say, 57/300, this jacket is between 15 and 16 years old. The best thing we can do for the environment is to make jackets of really good quality!